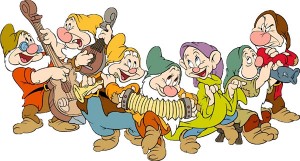 It's A SCRIP World, After All…
Sorry for the pun…just trying to get you and your child in the spirit of Disney!  And while I'm at, I offer you a way to earn scholarship dollars for your child's ledger.  Taking advantage of the SCRIP program is easy!
1. Register at www.shopwithscrip.com.  I can't post the Pearce code online, so if you still need to register, let me know; I can give you the code.
2. Place your order online.  You can purchase gifts cards to hundreds of restaurants, stores, even cruises.  You can even buy Disney gift cards!  These gift cards earn your student  scholarship credit in his ledger, based on rebates.  To pay for your order, place a check and copy of your order (printed from website) in the orchestra vault by 4:00 on Friday.  The cards will be in by Thursday, and ready for pickup on Friday.  PLEASE PUT A PHONE NUMBER ON THE ORDER FORM, SO I CAN CONTACT YOU ABOUT DELIVERY.
3. To avoid the whole check-in-the-vault thing, you can sign up for PrestoPay, similar to PayPal.  This takes several days, so it won't probably be an option for this order.  But it is a great way to get gift certificates printed immediately- just order and go!  Email me for more information about this.
Your next trip payment is just around the corner!  I hope to hear from you…because It's a SCRIP, SCRIP World!
Questions? Contact Carol McBroom- carol.mcbroom@risd.org